There were two other highlights on our Alaska trip – Glacier Bay and Ketchikan – that I wanted to share a few pictures of with everyone. Just to warn you: there's no food! We ate our standard buffet breakfast the morning we were in Glacier Bay, and in Ketchikan we took a sea plane ride that didn't leave us any time to really explore the town.
Glacier Bay
We spent the morning cruising around Glacier Bay and they were all pretty neat. The ship was able to get relatively close the a few of the glaciers but we didn't get to see a whole lot of calving (when a piece of the glacier breaks away and falls into the water). We did see a few tiny pieces go, and what was cool was the loud "boom" that you would hear before the pieces fell. You could also hear the glaciers creaking a bit as they shifted. There was also one glacier that had a waterfall underneath it. The amount of water gushing down was pretty incredible.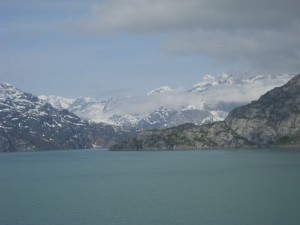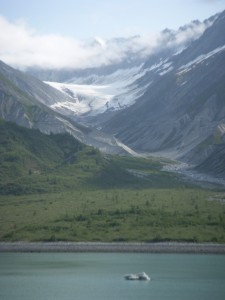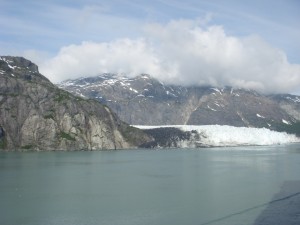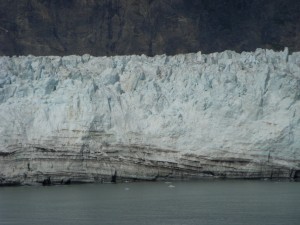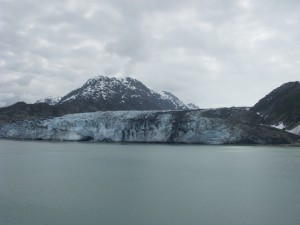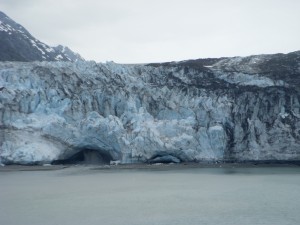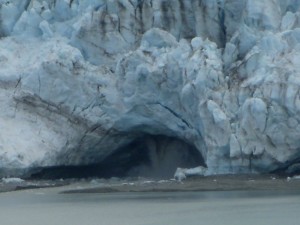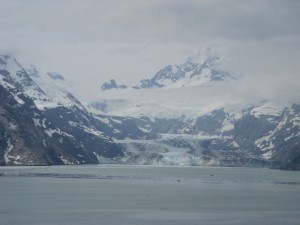 Ketchikan
We really didn't have much time in port in Ketchikan so while everyone else went shopping, Josh, his dad, and I took a sea plane ride to the Misty Fjords National Monument. The sea plane ride was not what I was expecting – it was super bumpy and made my stomach twist and jump. It was nothing like the helicopter ride, which was smooth and didn't make you feel like you were flying. The sea plane was like flying in the worst turbulence you've ever experienced. I seriously thought I was going to be sick at some points. The scenery was pretty, but not as amazing as the glaciers we saw during the helicopter ride in Juneau. We did do a water landing in a lake during the middle of the excursion, which was pretty cool, but otherwise, I don't recommend taking a sea plane for people who are afraid of flying or get airsick very easily.
We did make a quick loop on foot through the town of Ketchikan before leaving for the sea plane excursion. We had about half an hour so we really tried to make the most of our time, running over to Creek Street and seeing some of the cute stores. It rains a lot in Ketchikan (they call it liquid gold), so we definitely lucked out that we had nice weather while we were here.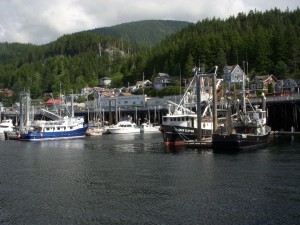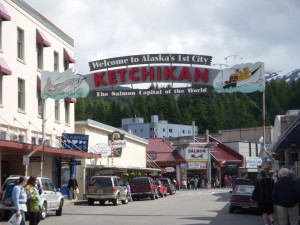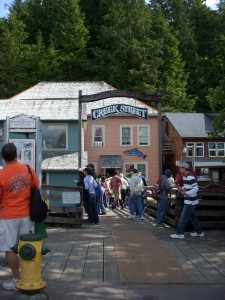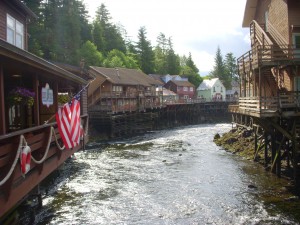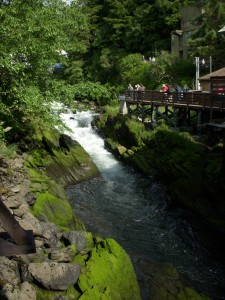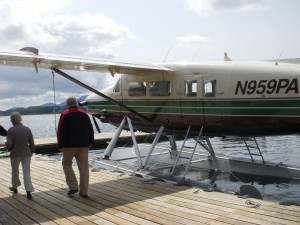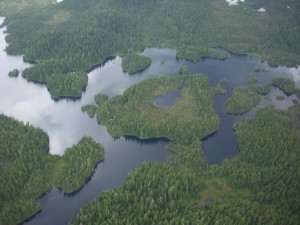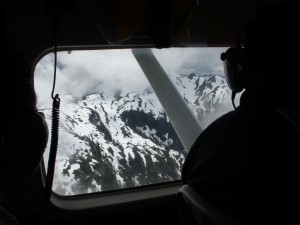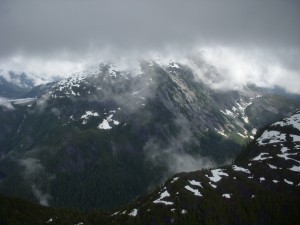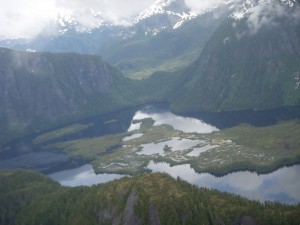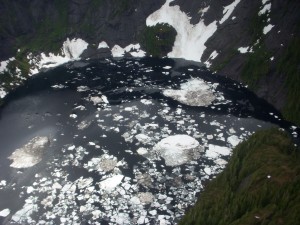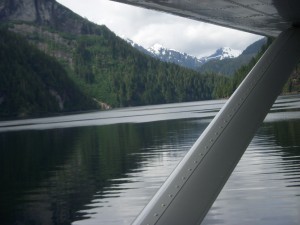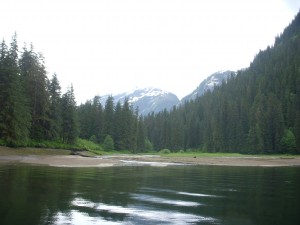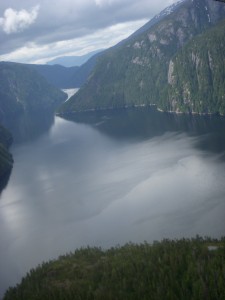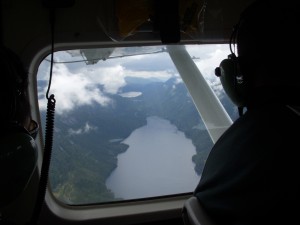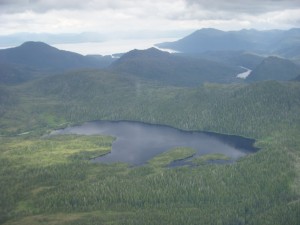 I hope you enjoyed seeing the highlights of our trip to Alaska! Now back to food…