Our first port of call was in Juneau, where we had arranged for a shore excursion of a helicopter ride and a visit to a dog sled camp. Due to the bad weather, however, our tour was cancelled. It was raining and the clouds were too low for our helicopter to take off. I was really upset at first but luckily we were able to snag a spot on a different helicopter tour that left later in the day. This tour, the pilot's choice, included landing on two different glaciers but no visit to the dog sled camp. Still, it was better than nothing.
The helicopter ride was truly incredible. The scenery was absolutely breathtaking, and landing on the glaciers was like landing on another planet. It was really an unforgettable experience, and I'm thrilled that we were able to do it.
Now please bear with me, because I want to share with you a "few" highlights of our tour. These pictures don't do the glaciers justice but I think they're worth looking through: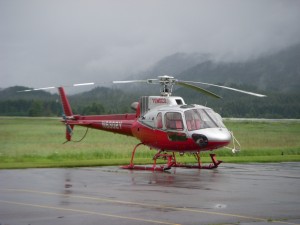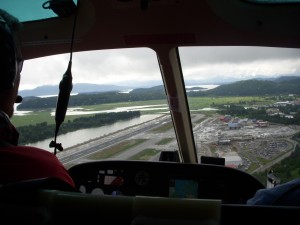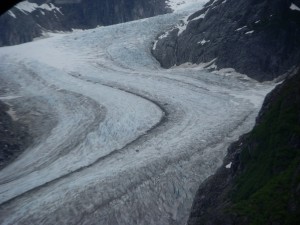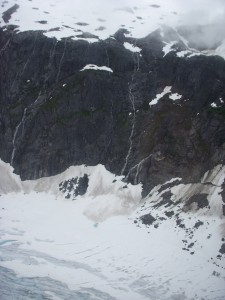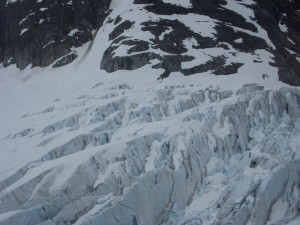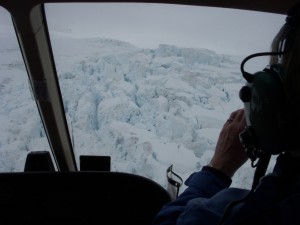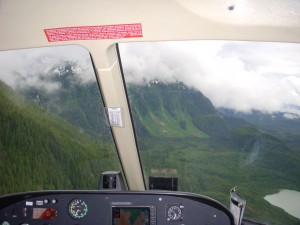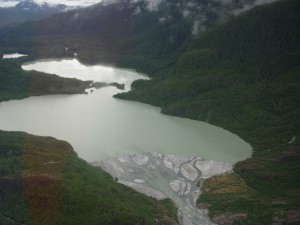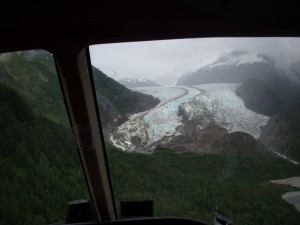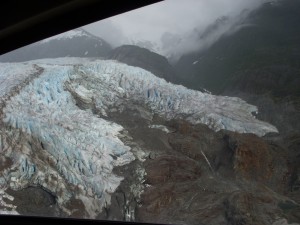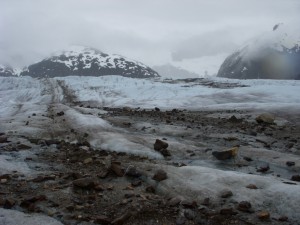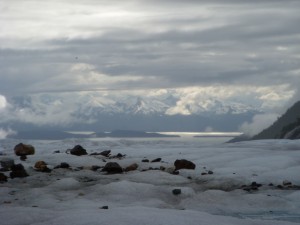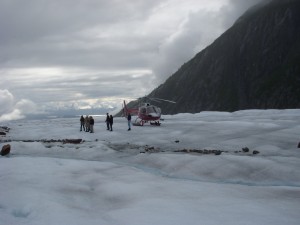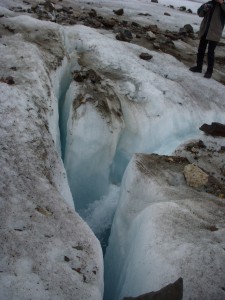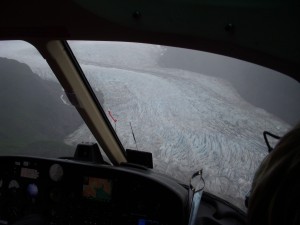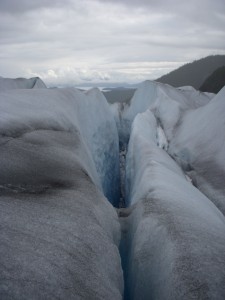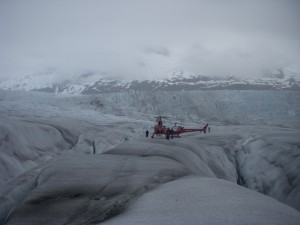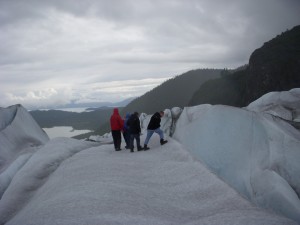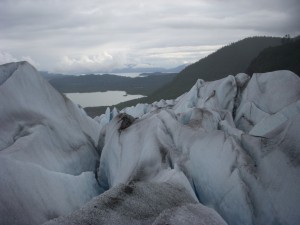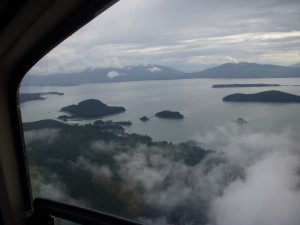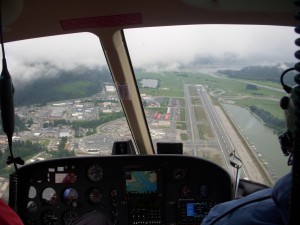 Ok back to the food portion of this blog:
Tracy's King Crab Shack
The nerve-wracking thing for me though was not riding in a helicopter through rainy clouds (the ride was surprisingly super smooth, not like flying at all), but that because our tour left later than we originally planned, I was afraid we would miss out on going to Tracy's King Crab Shack, which my brother told me was a must-visit place in Juneau.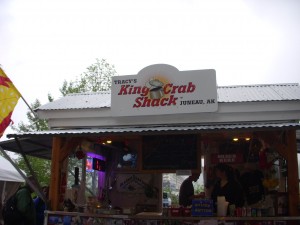 Located on the pier right next to the Holland America dock, it's easy to miss unless you know what you're looking for. It really is a shack, with a window out front where you order from, and a few picnic tables under a tent next to it. Luckily Josh's mom and my parents had skipped out on the helicopter excursion so they went ahead to the crab shack and got us a bucket of legs before it closed. The shack was out of claws though, but the legs were still pretty darn good.
These king crab legs were seriously huge, although the pictures don't do them justice. One leg was almost as long as my arm. And the meat was sweet and succulent, better than any crab I've ever eaten. There was no need for sauce or butter, the crab was delicious on its own.
We also got some crab bisque, which was just the thing to warm us up as it was raining heavily at this point. The bisque was sweet and creamy and had lots of crab flavor.
Tracy's King Crab Shack is a bit pricey (if you get a bucket, it comes out to a little less than $20/lb) but it's absolutely worth it. The king crab is really the best crab you'll ever eat. It's even sweeter and more tender than any lobster I've ever had. I still think about the crab legs from Tracy's and doubt that I'll ever taste anything better. If you're ever in Juneau, you have to go. Just look for the small wooden shack by the Holland America ship.
Tracy's King Crab Shack
Juneau, AK