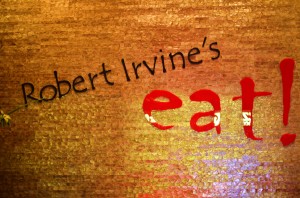 This year's trip to Hilton Head was especially exciting because it was Baby J's first time there (outside of my belly at least). We were excited to take her to the pool and beach and watch her play around. Sadly, she did not take like a fish to water. While she loves her bathtub and inflatable kiddie pool, she did not like the salt water, sand, or the bright Hilton Head sun. It was a struggle to get her slathered from head to toe in sunscreen (she also refused to wear a hat), and trying to wrangle a squirmy, greased up baby into a bathing suit is no easy feat. By the time we got her from the room to the pool, she was already tired and cranky, and being in the water didn't help. We tried various floatation devices – rings, tubes, life vests – and nothing made her happy. Oh well. There's always next year!
On the upside, J was great by the time dinner rolled around each day. She usually had a long, restful nap by the pool in the early afternoon and woke up refreshed for meals out. On the first night, we decided to try Robert Irvine's eat! restaurant. Josh's parents had eaten there before and enjoyed it, and we were curious because we knew of Chef Irvine from the Food Network but didn't know much about his food.
The menu is split into two main sections – tapas and entrees. There are also various salads and sides available. Since the rest of our large group wasn't due to arrive until the next day, we were able to take advantage of the tapas format and share a few of the small plates to start. The gnocchi with short rib bolognese was delicious, with chewy yet tender rounds of gnocchi and a rich, meaty sauce.
The fried green tomatoes, on the other hand, were a disappointment. They were heavily coated in a tempura-like batter that was soggy and flavorless. Clumps of surprisingly bland feta cheese were sandwiched between the tomato slices, which also did not help textural issues, and the only thing I could taste was the balsamic vinegar drizzled about.
It was pretty dark in the restaurant so I wasn't able to get any pictures of the rest of our tapas. The she crab bisque, a Hilton Head staple, had a nice creamy consistency and a relatively good amount of crab flavor but was way too peppery. The pepper really hit the back of our throats and had us coughing a bit, which wasn't a pleasant feeling. The coconut crusted Carolina shrimp was well executed with a nice and crispy crust, and the accompanying orange jalapeno marmalade was sticky and sweet, but it was sort of a pedestrian dish.
For our entrees, Josh and I shared the pork chop and the blackened snapper. The pork chop was massive and packed a lot of flavor as well, likely because it had been brined. The meat had a nice crust to it and was tender on the inside, and the accompanying sweet potato and corn hash, green tomato peach chutney, and red eye gravy added a nice balance of salty, sour, savory, and sweet.
The blackened snapper was surprisingly on the blander side. It was served with grits, red pepper and goat cheese coulis, and a balsamic reduction. The dish just needed more seasoning, as the individual components were cooked well but needed more pizazz.
We saw Tabasco ice cream as part of a dessert so of course we had to satisfy our curiosity. It was served alongside sweet potato bread pudding, and while it was an interesting combination (the ice cream did actually have some Tabasco flavor), it's probably not something I would eat again. The bread pudding itself had potential but half of it was burned, which was a bit of a turnoff. We also tried an apple crisp that was nothing extraordinary.
Overall, Josh and I both thought that eat! was a bit of a miss. There were some hits, like the pork chop, which was the best dish of the evening, and the gnocchi with short rib bolognese, but the rest of the dishes were just so-so for varying reasons. Some were execution issues (the fried green tomatoes, the bread pudding), and others were seasoning issues (the bisque had too much and the snapper had too little). The meal as a whole was just inconsistent. It's a pretty popular restaurant though, particularly on Tuesdays when tapas are half off. Usually, most of the small plates are in the $7-$10 range and entrees are on the pricier side at $25-$35. The only two entrees below $20 are a burger ($16) and fried chicken ($19). Our search for more go-to restaurants in Hilton Head continues (so far Red Fish has become our favorite place, and One Hot Mama's has merited a repeat visit).
Robert Irvine's eat!
1000 William Hilton Pkwy.
Hilton Head, SC